At a glance
With our Deluxe Family Suite, traveling with family doesn't mean compromising on luxury or privacy. With a master bedroom for you and an interconnected smaller room for the kids, the Family Suite is designed with convenience and privacy in mind for a stress-free experience. With a private balcony overlooking the rest of the complex, the stretch of private beach, and the lagoon, have complete peace of mind knowing you'll be able to see where the kids are no matter what as they check out the tropical vegetation by the garden villas or play by the beach. Take in a view of the sea from your room windows, fresh air from the ocean breeze, and the sound of waves drifting you off to sleep after a day trying out our variety of activities for all ages. The Deluxe Family Suite is the perfect place to stay while you make some memories that'll last your family a lifetime.
Amenities
2 Rooms family of 4
Queen bed or 2 x Singles
Air conditioning
Attached ensuite bathroom
Flat-screen TV
Free toiletries
Minibar
Wi-Fi
Safe
Hand sanitizer
Adventure packages available, All Inclusive Family Accommodation.
Buffet breakfast
Picnic lunch
Boat restaurant sunset cruise dinner
Daily excursions. Sandbanks, Islands.
Local transport to and from airport
Photo Gallery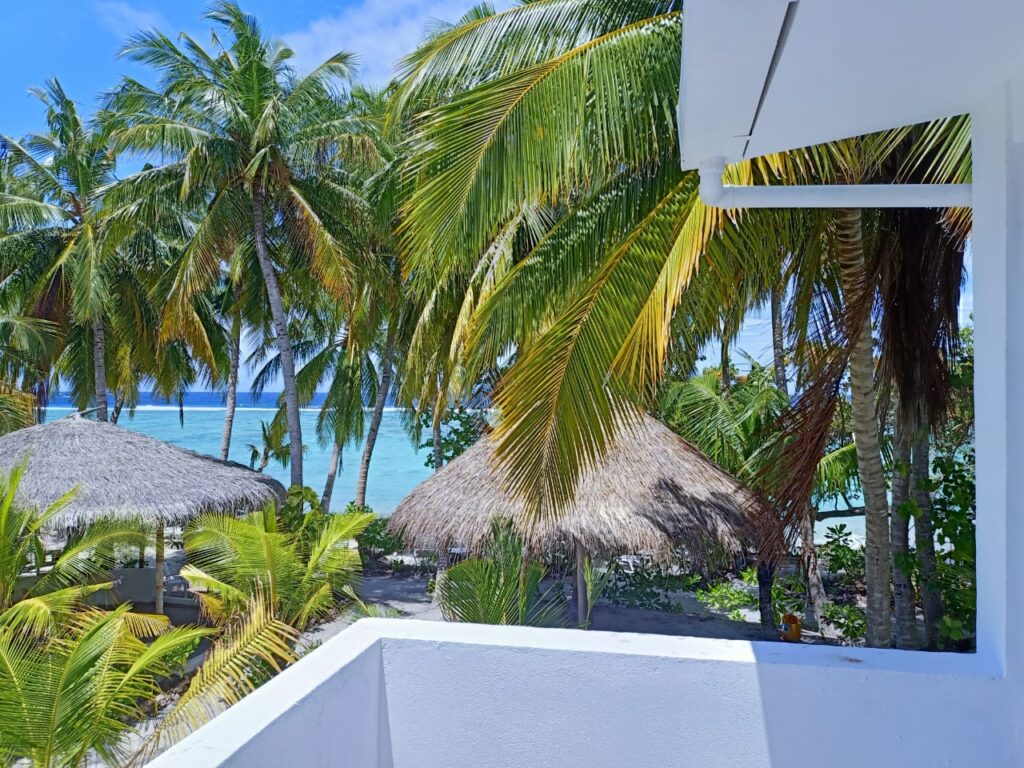 A beautiful resort style holiday to enjoy the full experience of Maldives island life and culture, mixed with all the fun and activities they have to offer.

Citation
Room rates at a glance ( includes all taxes )
Low season : 1 May – 30 September
High Season : 1 October – 30 April
Room and Breakfast /night $172
Half Board /night $232
Full board / night $352
Speedboat transfer per person return $95
Seaplane transfer per person return $515
Room and Breakfast /night $292
Half Board /night $352
Full board / night $472
Speedboat transfer per person return $95
Seaplane transfer per person return $515
Additional activities to choose
Spa.
Karaoke.
Floating BBQ.
Afternoon tea with local short eats.
Sand bank dinner.
Alcoholic drinks and relax floating restaurant.
Mat weaving.
Rope making
Husking coconuts.
Learn Boduberu dance.
Bait catching.
Night fishing.
Trawling fishing.